Site Search
Find what you're looking for...

Navigation
Welcome!
Welcome to Jellyneo's Petpet Park guide! Our guide is currently in archive mode, meaning that we will not be updating any part of the guide going forward.
Thanks to everyone who has used our guide over the years!
---
Petpet Park Guide: Archive Mode
posted on February 21, 2014, 5:54 pm NST by Dave
Hello fellow Park citizens! Unfortunately, I regret to be posting that our Petpet Park Guide will be officially entering archive mode as of today. We've been thinking long and hard about our Petpet Park coverage, and we came to the conclusion that we simply cannot give you the proper coverage you deserve.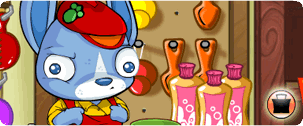 Archive mode?
This simply means that we will no longer be making any updates to our Petpet Park Guide moving forward.
However
, there is one exception! We will continue to add new items to our Park item database as time allows. The rest of the content that is already up here on the guide will continue to be available--we just won't be updating it.
Why did you decide this?
There were multiple factors. The first of which is that we found it very difficult to find staff members who would be willing to help update our guide. As you probably know, Petpet Park is aimed at a younger-than-Neopets demographic, and most of our staff members are well above that age demographic.
Another reason was that over the past year, we've seen a steep decline in the number of visitors to our guide. So, we're going to be pulling the few remaining staffers who contributed and instead put them in other places around JN where they can work on things more of our users visit.
But you're keeping items?
Yep! We will continue to add items to the database. Out of all the areas, it's the most visited part of our guide, so stay tuned to JN for all your Petpet Park item needs. :)
Over the next few months, we will slowly transition the guide to look more like an "archive" and less like it's supposed to continue to be updated. We would also like to revamp our item portion a bit, and instead place the focus there, which we will continue to update.
---